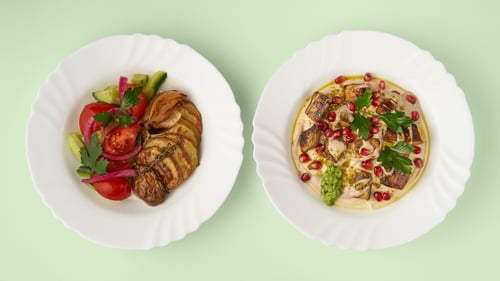 Craft Your Bowl &Side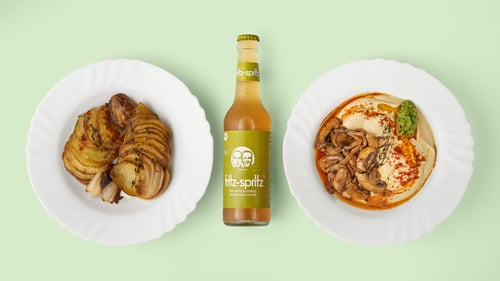 Best Meal Ever
Hummus Bowl nach Wahl,Getränk nach Wahl
Classic Hummus Gone Nuts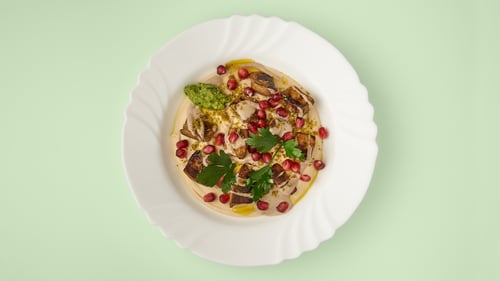 Hummus Baba G. Decoded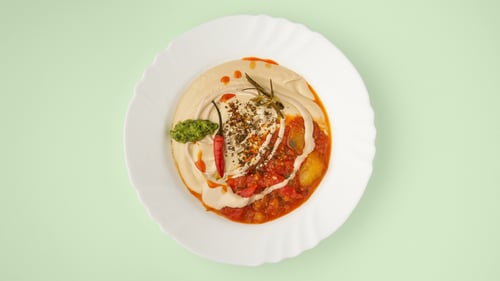 Volcano Ratatouille (spicy)
Handgeschälte Tomato-Marmelade mit Mango und Habanero, Tahini, geräuchertem Paprikaöl, Zaatar, Chiliund Rosmarin-Confit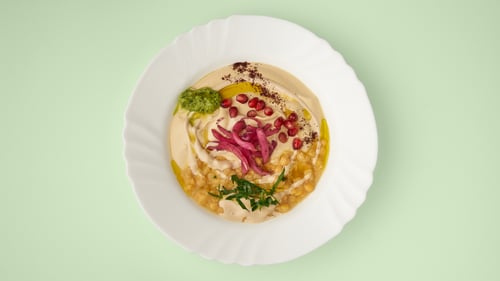 Rosy Chicks
Lange gekochte, gekeimte Kichererbsen, samtiges Tahini, Granatapfelkerne, eingelegte Zwiebeln, gehackte Petersilie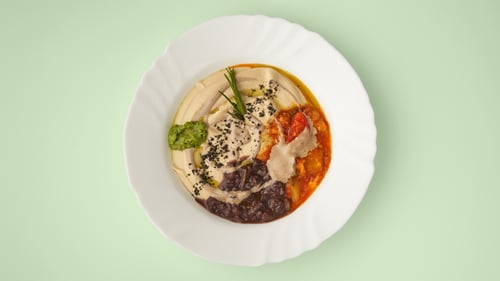 Black Belt (Half Spicy)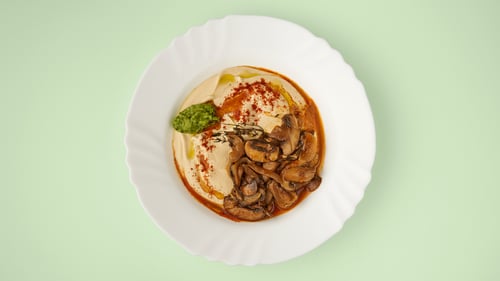 Forest Smoke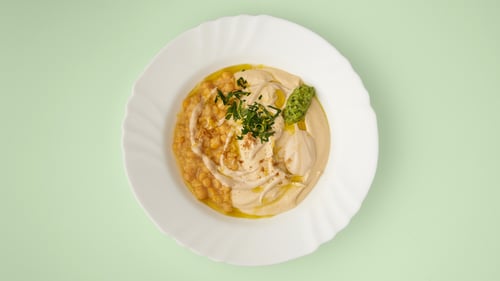 Born in TLV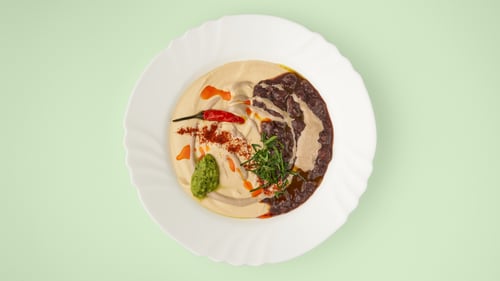 Egyptian Grandmother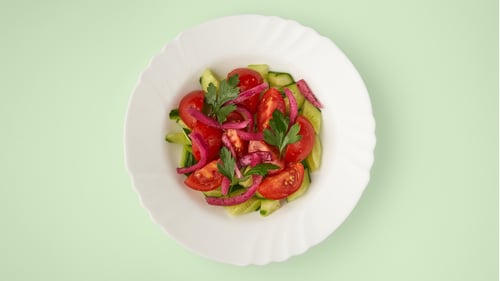 Levantine Side Salad
Cherry-Perlentomaten, MiniGurken, eingelegte Zwiebeln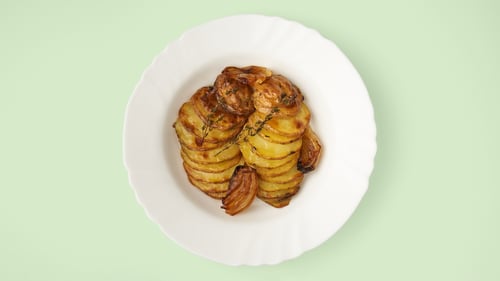 Lyonnaise Potatoes
Gebratene neue Kartoffeln, karamellisierte Silberzwiebeln, Thymian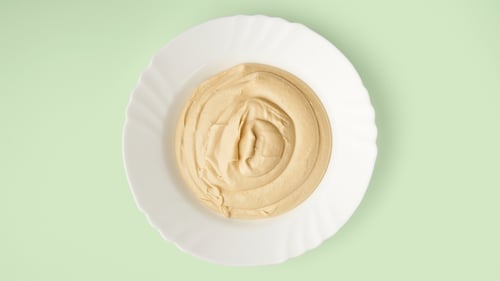 Hummus on the S(l)ide
Sabich our Way (vegan)
Gedämpfte Pitawolke, Premium-Hummus, mit Himalaya-Salz gebratene Aubergine, LyonnaiseKartoffeln, Tomaten-Marmelade, Samt-Tahini, Salsa Verde, eingelegte Zwiebeln, Petersilie
Hummus Kit
This is to sell hummus kits.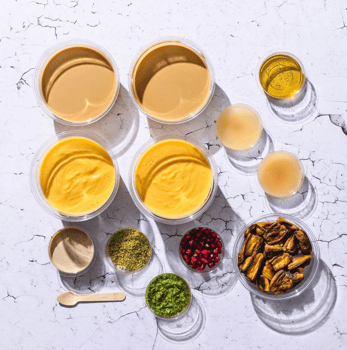 HUMMUS KIT - BABA G DECODED - 4 Portions
A self-mixing premium hummus kit including: A chilled fresh chickpea mash, our imported stone-mill tahini along with gourmet toppings to Mix & Plate at home with family & friends.
HUMMUS KIT - Classic Gone Nuts - 4 Portions
A 4 portions self mixing hummus kit of Baba G Decoded. You will get a fresh chickpea mash and other ingredients to mix the the hummus at home.
* The prices can vary depending on the store selection.
Order in your store
Select store
Store
MOV.
Delivery fees
Distance